Devil May Cry 3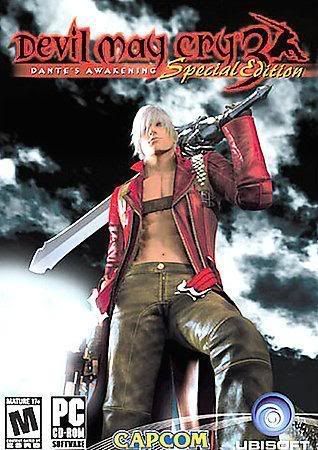 System Requirements:
•Supported OS: Windows® 2000/XP (only)
•Processor: 1 GHz Pentium® III or AMD Athlon™ (or better)
•RAM: 256 MB
•Video Card: 128 MB DirectX® 9.0c-compliant AGP or PCI Express graphics card
(256 or higher for High Graphics Detail support)
•Sound Card: DirectX 9.0c compliant
•DirectX Version: DirectX 9.0c or higher
•Hard Drive Space: 1.2 GB minimum
•Supported Video Cards at Time of Release
NVIDIA® GeForce™ FX/6/7 families
ATI® Radeon® 9200-9800/X families
After Extracting:
1) Run "setup.bat" to unpack data
2) Run .exe to play game.
3) Enjoy baby!!
Download:
http://www.megaupload.com/pt/?d=6INHDUUO
By ThoR